A Parent's Guide to Privacy Settings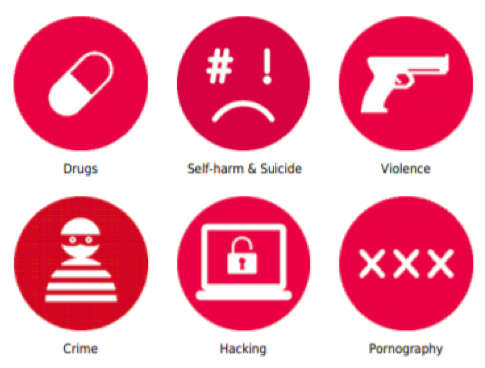 Parental Controls and Privacy Settings
Your Internet provider will provide parental controls to allow you to restrict access to the Internet on your home wi-fi network.
They can be very effective tools to help reduce the risks your children may face. However they are not 100% effective, so they shouldn't replace the need for you to support and advise your child using the Internet.
You can add timing restrictions allowing children to only use the Internet at certain times of the day.
Speak to your provider
They will give you all the help you need. They can talk you through the actions and setting of passwords or do it for you.
Tell them you have a young child and concerned about them being exposed to content, language and advertising that is not appropriate.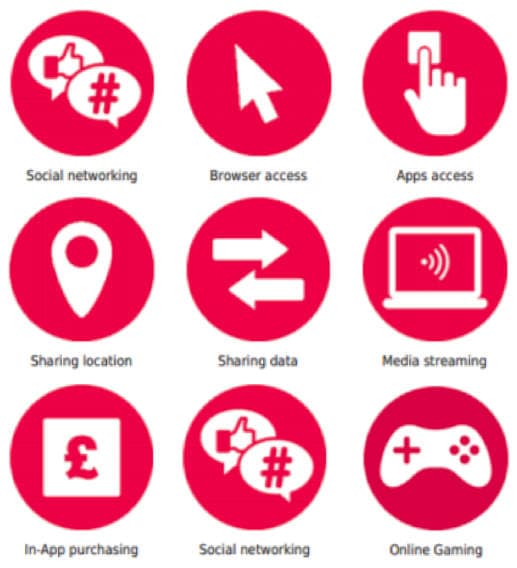 Mobile phones and tablet devices
Phones and tablets also have settings so you can stop your children by blocking access to sites, limit access to the camera and sharing of photos.
Speak to your provider and ask them to set it for you, if you are unsure how to do it yourself. You can even take your device to your child's school so they can help out with the settings.
Doing something is better than doing nothing – it is your responsibility
Speak to your internet provider if you are unsure. For detailed guidance on the different types of control, you can use this online tool from Internet Matters.
Do not allow any devices in bedrooms – as parents go to sleep, children have a skill at re-awaking.
Create rules around what's OK and what's not.
Monitor websites and games before allowing children to surf and play freely.
Ask them to take off headphones so you can listen in.
Reduce screen time – encourage playing outdoors, sports and develop other interests.
Talk to your child's school, make sure academic work is up to date, look at their sleep habits.
Always let your child know that they should always say if they see or hear anything online that makes them feel scared or uncomfortable and to never arrange to meet someone who they have met online.
Let them know that they do not have to feel as though they have done something wrong, nobody is going to get cross and it is not their fault.
If you are concerned with anything you or your child has seen or asked to do, please call Childline or tell your child's school.
Always encourage your child to: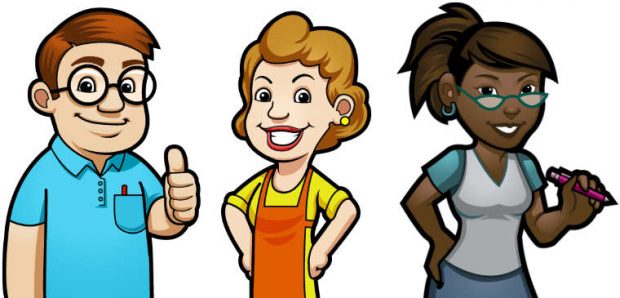 Tell a parent or trusted adult, like a teacher.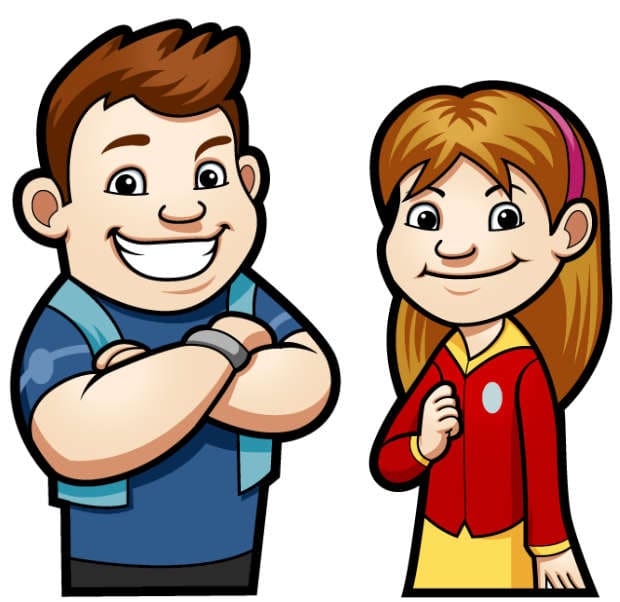 Tell an older brother or sister.
Tell Childline.
They will know how to help.
Our award-winning Safety Net workbook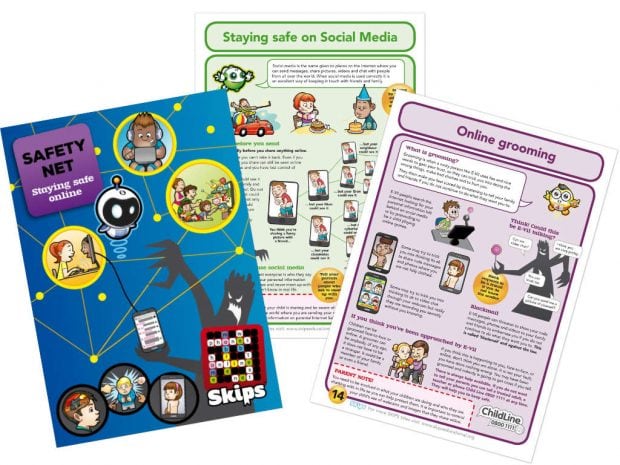 Safety Net is an award-winning fun and colourful resource packed with 24 pages of engaging content, illustrations, crosswords and wordsearch puzzles proven to help children stay safe when using the Internet, social media, gaming and more.
The friendly format will encourage your child, from an early age, to be open about what they do and see online without fearing they have done something wrong.
Suitable for:
Children 6-14 years.
All parents to read to their young children.
Now available as a standalone resource outside of our school workshop and webinar programmes.
Visit our bookshop
Sign up and keep up to date
Subscribe FREE to our Parent Guides newsletter and receive regular updates. As the digital world continues to evolve, you will be equipped with the latest knowledge to confidently help your child stay safe as they grow up online.
Just enter your email address and the year in which your child/children are in at school.